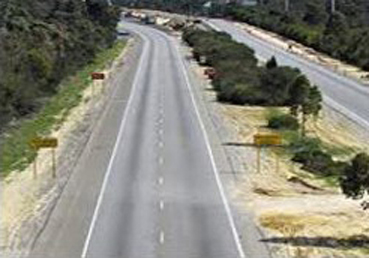 5C's assists you in navigating your career highway
including those occasional unavoidable curves
YOUR "5C's" CAREER PLANNING & COACHING GUIDE PROVIDES YOU WITH A PATHWAY TO ASSIST IN ACHIEVING YOUR PROFESSIONAL GOALS
If your goal is to find and secure a long term professional career that is challenging, fulfilling and rewarding then you have just found the right pathway to begin making this vision for your future come true. The primary differences between your 5C's career planning model and its competition are that its core principles are based on real world tested and Proven strategies when used as recommended, usually produces solid career results for its users. 5C's principles are not based on either theoretical or one size fits all Cookie Cutter approaches. The 5C's High Value low cost and Affordable career planning model provides and empowers clients with a common sense easy to understand and execute Unique step by step career planning process which has already produced proven results for many of its users. Everyone purchasing this guide on your 5C's career planning website also receives one free initial phone call consultation with 5C's founder and President Ron Cassell. When anyone follows all of their 5C's guide's recommended actions with focus, drive and tenacity it should give them a Competitive Advantage over their rivals. See 5C's client statements providing evidence of their successful career planning and job search results posted on the Testimonials page located on this website.
Your 5C's model and guide explains what a career coach's Proper Role Is, followed by an explanation of what your own personal role Must Be in achieving your career goals. Legendary Green Bay Packer's Head Coach Vince Lombardi, whom the Super Bowl Trophy is named after, stated it best by saying he never Won a single game; his players won them all by executing the team's game plan on the field of play. Vince often told others that a coach's Proper Role Is To Coach the players and to develop a viable Game Plan so when it is executed during the contest by the Players with confidence, intensity, precision and desire usually results in a Win. Your 5C's career planning model is focused on duplicating this exact same thought process so that You, taking on the role of Vince Lombardi's Players, execute your 5C's career planning model's Game Plan and recommendations during your career planning, job search and interview(s) resulting in you winning the competition and the job.
Let me briefly introduce myself, I'm Ron Cassell, the President and founder of 5C's Career Planning & Coaching and the developer of your 5C's career planning model and guide. Your 5C's guide provides you with a low cost high value real world proven career planning process. The reason I know my model works is because I developed it, have personally used it and Continually Improved it throughout my career. Your 5C's career planning guide, when executed as recommended, has the capability to Permanently teach you how to Understand & Duplicate the simple and little known but effective secrets used by those individuals who just always seem to wind up being the candidate of choice for most jobs they apply for.
Are these individuals smarter than you? Are they luckier than you? Do they possess some special magical talent they were born with that you were not? Do they have a secret psychic ability to always know exactly how to prepare for and execute the interview process? No, they possess none of these special abilities, but they do indeed have a secret and now you have the opportunity to learn what it is and adopt it and use it as your own Permanently.
The real secret is these individuals have all developed and are using is a consistent step by step process that begins with knowing how to put together a career plan and conduct an effective job search. They follow that up by systematically executing every subsequently needed step resulting in receiving a written job offer after successfully preparing for and completing the interview process. You too can duplicate this process by learning and committing yourself to utilizing your 5C's model's proven methods and recommendations contained in your career planning guide, with or without our direct career coaching assistance which is probably Not necessary, but is available should you desire it. When you choose to use your 5C's career planning guide you'll learn the secrets to successful career planning that should give you a Competitive advantage over your competition.
Your 5C's career planning guide contains excellent example resumes and cover letters for degreed, non-degreed and entry level applicants as well as for both manufacturing and service industry careers. These resume and cover letter examples have received consistently high marks from HR professionals when submitted by 5C's clients. It also includes several of the most frequently asked interview questions along with the recommended ways for you to successfully respond to them. It additionally contains your 5C's career planning guide's process check sheet enabling you to monitor, track, and self-validate your progress toward achieving your job search and career planning goals.
Your 5C's career planning guide's contents are based on actual Real World use and subsequent successful results. It is not a One Size fits all nor is it a Generic Cookie Cutter approach based on Text Book Theoretical methods. These recommendations have been successfully used by their developer Ron Cassell, to be the candidate of choice for over 80% of the approximately 40 positions he has interviewed for in his professional career. They have also been used successfully by over 50 of his family and friends to find and secure their own targeted professional career goals and jobs. Provided for your review are client endorsements of your 5C's career planning model and guide located on this website's Testimonials page.
Your 5C's career planning guide provides you with the tools, professional career planning recommendations, strategies and other meaningful information, when followed as recommended and executed with Confidence and positive energy, should enable you to Stand Out from other candidates being interviewed. As with all things in life, the results you achieve are usually a direct result of the investments of time, discipline, practice and intensity you are willing to commit yourself to. A candidate must learn how too confidently Stand Out in the crowd without being perceived as being Arrogant or Boastful because whether they realize it or not every person being interviewed is always compared to every other candidate for the position especially their key visible personality traits, behaviors and how they respond to questions during their interview(s).
So remember these Facts, exactly like a professional actor or an Olympic Ice Skater, who also have Coaches, you too will be out on that stage or ice arena alone when you sit down across the conference table or desk from your interviewer(s). The candidate who understands these Facts and makes a personal commitment to follow your 5C's guide's little known and very seldom used secrets and recommendations should be able to walk into any interview knowing they have a Competitive Advantage over most of their unprepared rivals, many of whom will choose to just Wing It and expect to get by on wit, charm and looks falsely believing it will be all that's necessary for them to win the job. Your personal commitment to Practice, Practice, Practice your 5C's recommended actions should provide you with the visible interview Skills and behaviors necessary to set you apart from your competition.
It may not necessarily be the Smartest, the most Educated or even the best Qualified who ultimately becomes the candidate of choice. It usually is the person who has invested the required time and who has a Game Plan for every step of the job acquisition process. This game plan includes displaying a quiet confidence from having Practiced visible behaviors and body language as well as responding to interview questions in a professional and timely manner in preparing for your interview(s). Such Practice is usually the underlying reason why some people are successful while others are not.
So put on your Positive Confidence hat and combine it with the New Tools contained in your 5C's career planning model's guide. These two actions together should enable you to Stand Out from the crowd and provide you with the ability and confidence to achieve your career planning and career search goals.
Now put a bounce in your step, a smile on your face and get started to Make It Happen so that by your own focused, visible and confident efforts you soon hear someone say.....


"Welcome To Our Team"
5C's CLIENT MISSION
TO FIND THE POSITION OF WHICH YOU DREAM
PUT "5C's" ON YOUR CAREER PLANNING TEAM